New Duplex Fabric Printing
Big Tex Banners and Flags is excited to announce that we now offer Duplex Printing for all our fabric based products. What this means is that you can now get a Double Sided Print on a SINGLE layer of fabric instead of 3 layers as is the industry standard with most double-sided flags today.
Duplex Flags are lighter and have better movement.
No "Crunchy Plastic sound" from block-out layer.
Double Sided Advertising Flags now Available.
Cost Effective Alternative to bulky 3 layered flags.
Double Sided Prints – One Layer!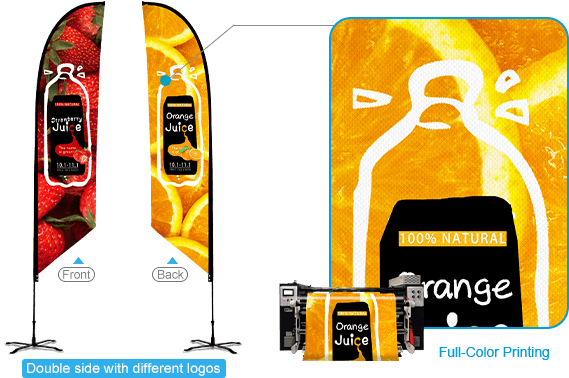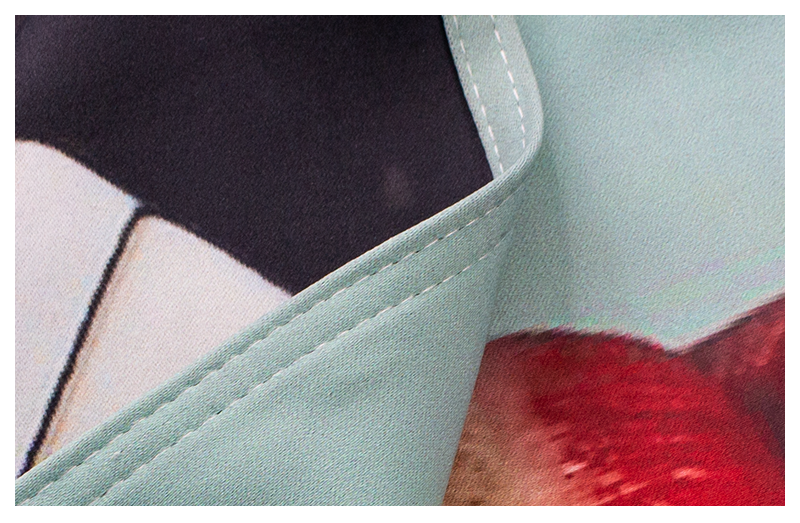 What is Duplex Printing for Flags and Banners?
Traditional methods of printing flags and banners require two separate passes, one for each side of the fabric. This can be time-consuming and expensive, especially if large quantities are needed. Duplex printing offers a more efficient solution, allowing for double-sided prints with only a single layer of fabric. The duplex printing process involves printing one side of the fabric, flipping it over, and then printing the other side. This is using a Duplex Printable Block-out Polyester, a new type of Double-faced fabric that works well for flags and banners. This results in a finished product that is both cost-effective and high-quality. In addition, duplex printing can be used to create flags and banners with unique designs on both sides on a single layer of fabric! As a result, this technique is ideal for businesses or organizations that want to make a statement with their flag or banner.
New Possibilities for Advertising Flags
It is not hard to imagine all the advantages that Duplex Printing brings to advertising flags of all types. Advertisers can now order single layered flags that have double sided prints. The biggest advantage is the reduction in production cost can be passed on to the customer. Big Tex Banners and Flags will be one of the first companies offering Duplex Printed Feather Flags and Banners that are competitively priced.
The end of Single Sided Flags?
Due to the low cost, it is now more cost effective to buy the Duplex, one layer double print flags, than to try to save money on a traditional single print flag! Considering that a single sided flag only uses a portion of the available adverting power, duplex flags and banners could eliminate the need for an economical single sided flags.