Custom face masks wholesale with your logo or artwork. Our custom face masks bulk pricing that includes free shipping and no setup fees or charges for multiple colors. With protective face mask becoming a part of everyday life for most of us, we can take the opportunity to show support for our favorite organization, or use it represent your business. Please note these are not rated for medical use.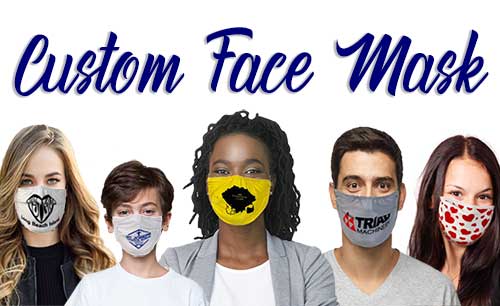 Adult Custom Face Masks
We offer a variety of custom face mask with a wide range of wholesale bulk pricing. Some of the masks we offer include custom face masks with filter, children's custom face masks, and Economy Face Masks customized as low as $1.99 per mask!
FREE Shipping on all Custom Face Masks
No Setup or charge for colors used.
Delivery in 10 – 14 Business Days from proof approval.
Masks are washable and reusable.
FREE design service.
---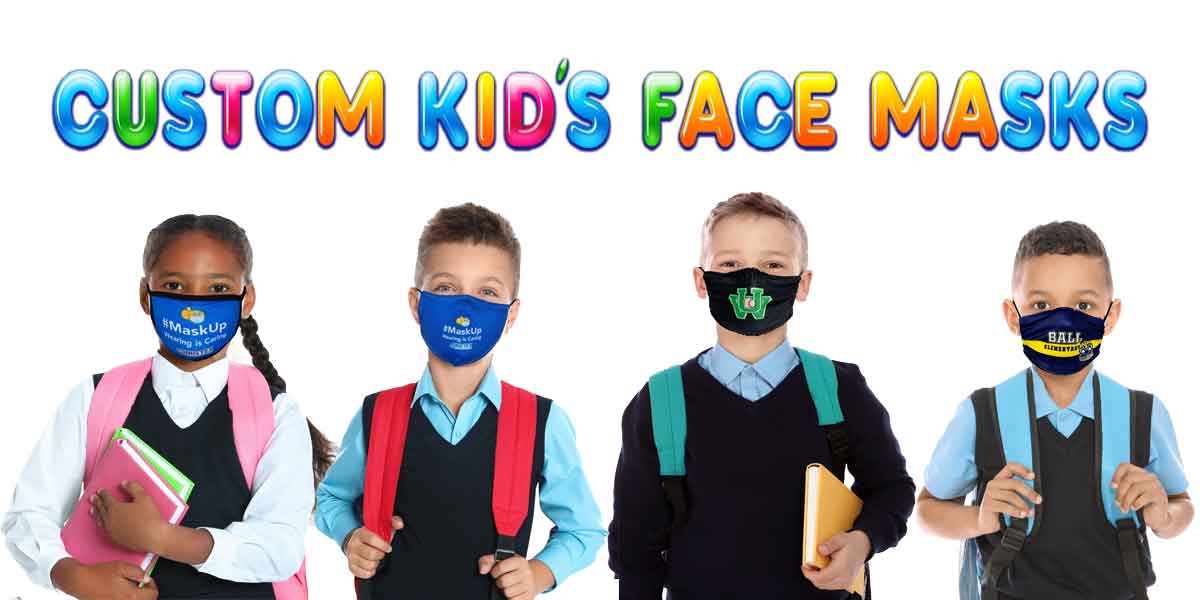 Kids Custom Face Masks
If your school or youth organization needs customized kid's face masks, we offer bulk / wholesale pricing on quantities of 20 – 50,000+ We offer several styles and options –
Wholesale Bulk pricing for medium to large Face Mask orders
Double and Triple Ply Face Masks with cotton inner layer.
Kid's Face Masks with filter pocket that uses pm2.5 five layer filter.
Children's 3D Face Masks with nose wire
Silk Ice single layer Face Masks for Children.
Adjustable Ear Loops on most styles.
FREE Shipping and Design Services for all custom face masks
---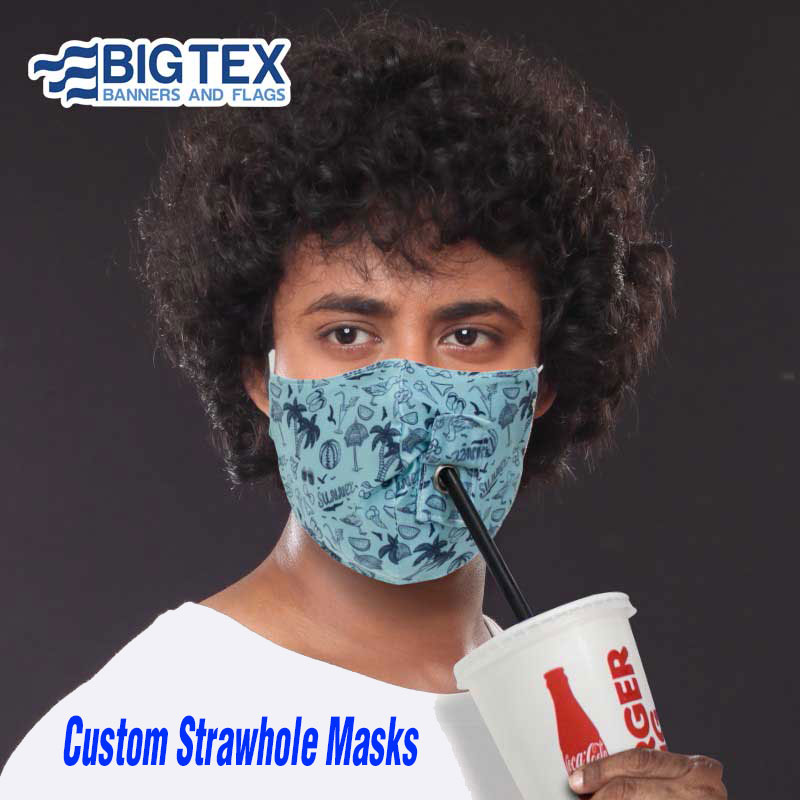 Custom Strawhole Masks
Create a custom face mask with straw hole for your business or organization. Wholesale pricing for reusable face mask that feature a straw hole that makes drinking your favorite beverage much easier while still following any face cover requirements.
Your custom artwork or logo on a custom face mask.
Machine washable, use your custom face mask over and over.
Straw hole allows you to drink while wearing a face mask in public.
3-D Design allows snug fit on face.
Double Ply 180g Polyester with Elastic Ear Loops.
Metal grommet around straw hole to make sipping a drink easy while donning your favorite custom design.
---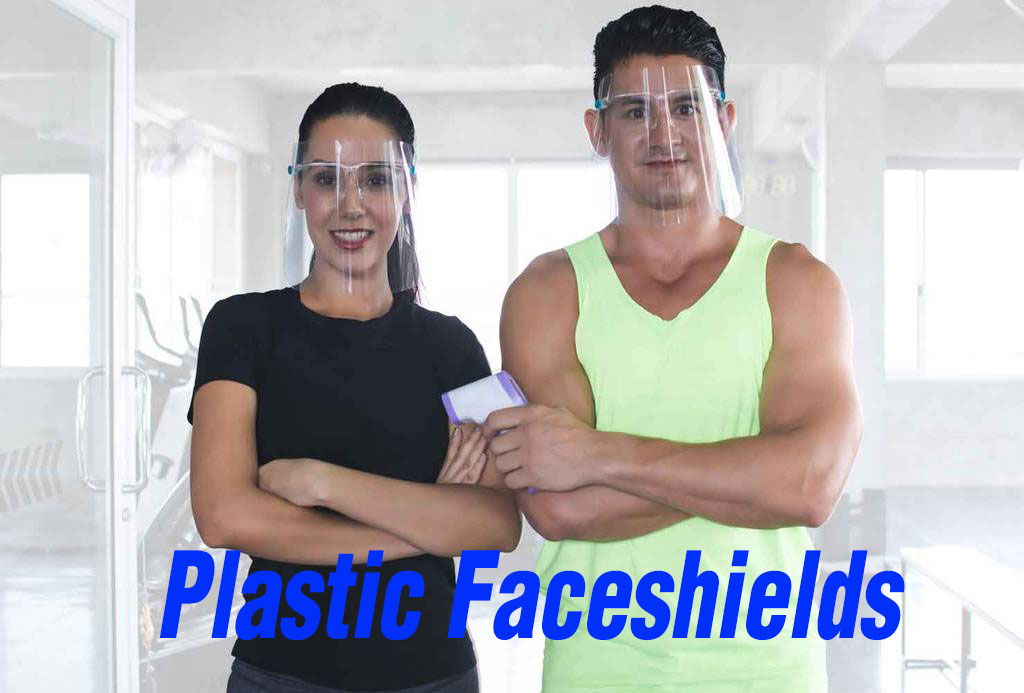 Plastic Face Shields
Protective Plastic Face Shields offer another option for protection as we all do our part to get back to work and try to make our way through this pandemic.
---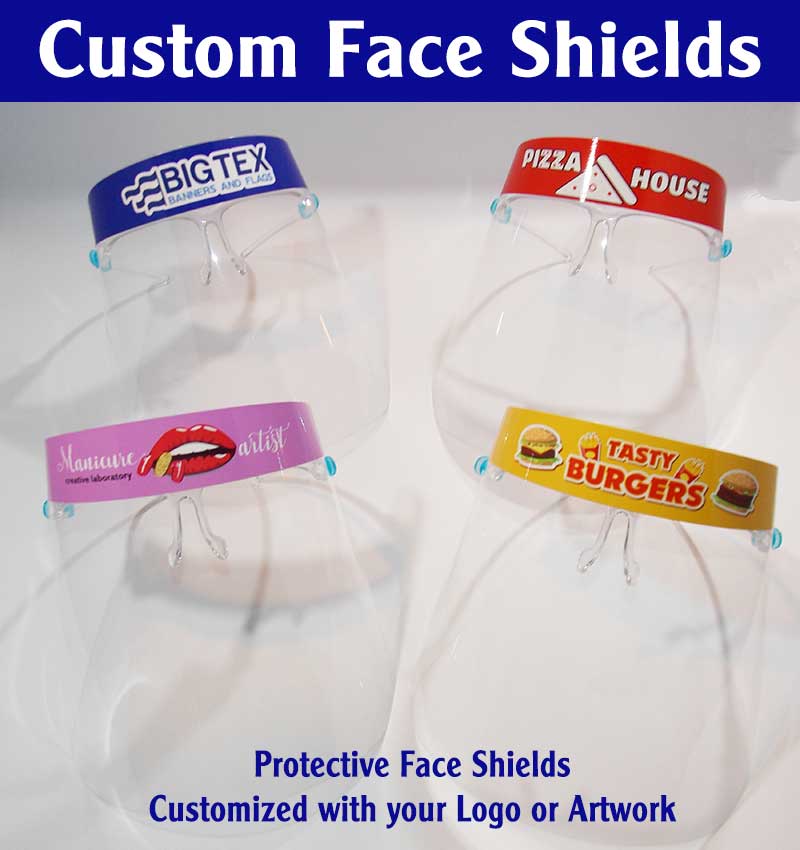 Custom Plastic Face Shields
Clear customized protective face shields can protect your employees and the public. These face shields offer feature a customized vinyl graphic with your logo and artwork applied to a clear shield that attaches to lightweight and rugged eyeglass type frame.
Protects against droplets, splashes, and spray.
Anti-Fog for hassle free use. No need to keep wiping inside of shield
Eye Glass type frame designed so face shield can be worn with prescription eyeglasses or sunglasses
Custom Vinyl Graphic not a paper decal so customized face shield can be wiped down with cleaner or disinfectant.
Lightweight construction provides comfort for extended use daily.
Use with a mask for even more protection.
One size fits most – Face Shield is designed to fit a wide range of head sizes.
---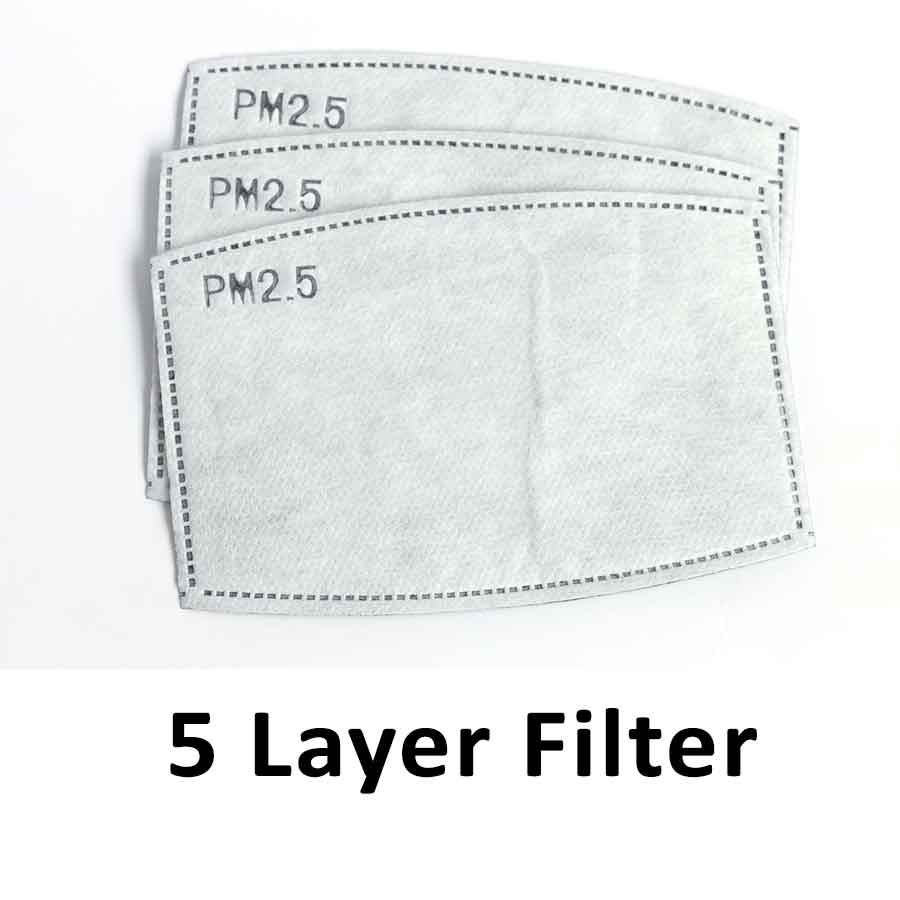 5 Layer Filters
100 Pack of disposable filter pads shipped USPS First Class Mail.
*Same Day Shipping if purchased before 1:00 pm central M-F
100 Wrapped PM2.5 Face Mask Filters – 2 pcs per package – 50- Packages
5 Layers of Protection for your Reusable Face Mask
Activated Charcoal
FREE Same Day Shipping*
---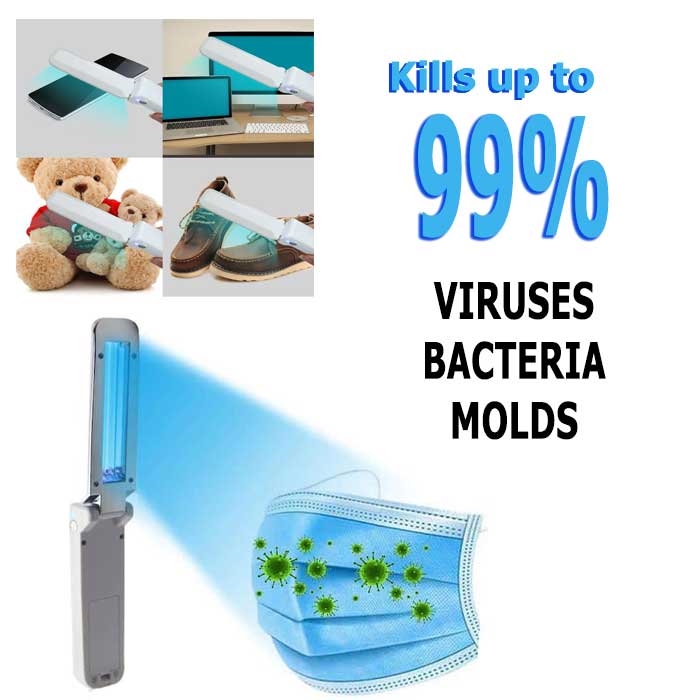 Portable Sanitizing Wands
Portable Sanitizing Wand uses UV-C light which has shown in testing to be an effective alternative to harsh chemicals when sanitizing hard surfaces. Uses 4 AAA batteries or USB power source for a convenient way to clean and sanitize surfaces on the go.
Intelligent Gravity Sensor automatically shuts off power when the UV Sanitizing Wand is tilted in a manner that may cause exposure to UV Light to the eyes.
Power button must be held down for 3 seconds for unit to power on. This prevents accidental exposure.
No Ozone – Special Wavelength Shielding Technology
---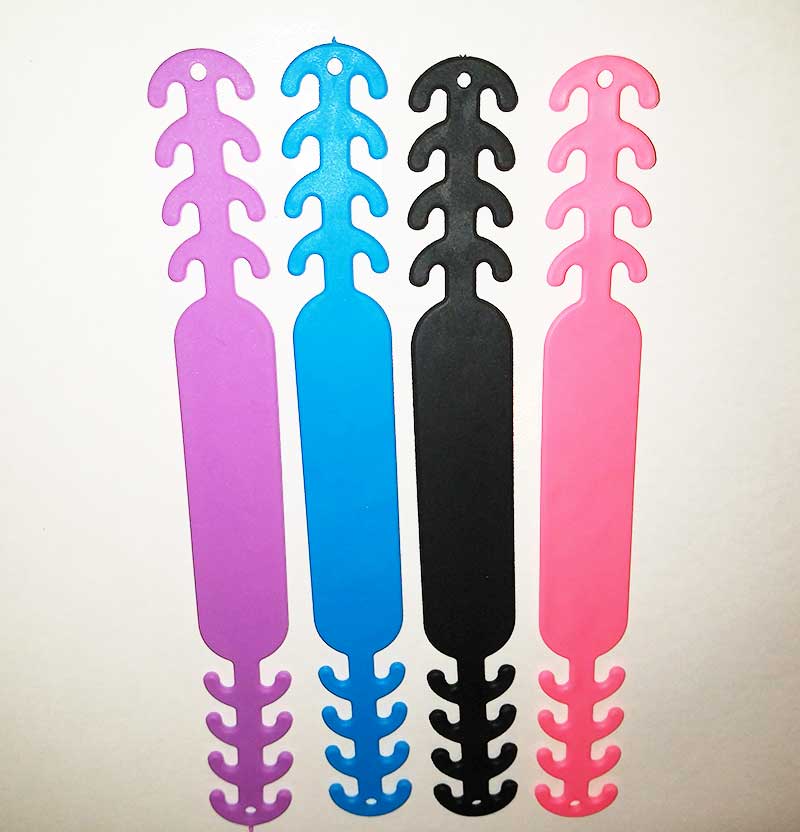 Face Mask Strap Extension – Ear Saver
Soft Silicone Face Mask Strap Extenders in 4 colors. Designed to hold the elastic ear loop straps on both Surgical & other Face Masks and relieve tension and pain on the ears while simultaneously, providing a better fit.