Big Tex Banners offers Feather Flags customized with your artwork and colors. Quantity discounts when you buy more than one custom feather flag kit. Ordering is fast and easy with our online design tool or using our free design services.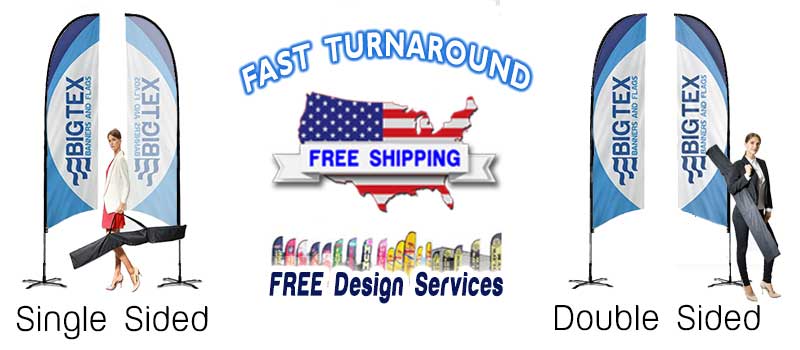 Custom Feather Flags!
Upfront pricing on Feather Flags, no surprises at check out, or signup required to see what your final price. The price you see below is the price you pay! Use our online custom flag maker or let us design your feather flag banner free of charge!
Quality Feather Flags Cheap!
All Prices Include Custom Feather Flag, Fiberglass Pole, Ground Stake. and Carrying Bag.
Wholesale Quantity Pricing is for a complete kit that includes pole and ground stake. Start saving when you buy 2 or more – FREE Shipping!!
Single Sided Complete Kit Only $184.00
Double Sided Complete Kit Only $244.00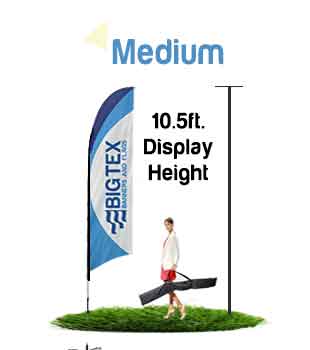 Single Sided Complete Kit Only $169.00
Double Sided Complete Kit Only $224.00
---
Wholesale Feather Flag Pricing – The More You Buy…The More You Save!
A lot of Dealers won't offer a discount unless you purchase five or more custom feather flag kits, but Big Tex Banners gives a discount when you buy just 2 or more kits!! Buy more and to get cheap feather flags for your business.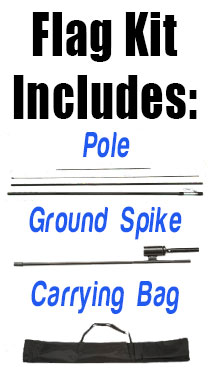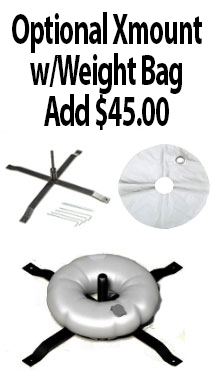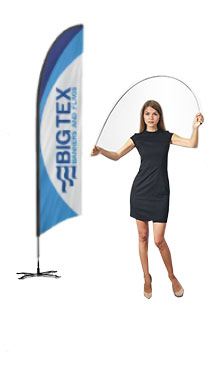 ---
Get Your Business Noticed with Custom Advertising Flags

We offer Custom Feather Flags with your message, colors and artwork. Looking for ways to make your business or event stand out? Feather Flags are effective as well as inexpensive. Buy your Feather Banners on the cheap! You can save up to $150.00 with our wholesale quantity discounts.
Assembled pole set – 14ft Tall – Demands Attention!
Only $184.00 a Flag Kit with FREE shipping!
Use our Online Designer or let us design it free of charge!
Feather Flags Cheap – Wholesale pricing, buy more save more!
Quick Turnaround and Delivery!
Single or Double Sided Flags available – Choose from 3 Sizes
Add up all the benefits of using a flag banner versus cost. And it is hard to find a better advertising value that can work 24/7 promoting your business.
Custom Feather Banners – Fast Turnaround!
Design Custom Feather Flags in our online designer or let us design free of charge.
Build Brand Awareness.
Suitable for indoor and outdoor use.
Enhance the effectiveness of onsite signage.
One of the most cost effective ways to draw attention to your business.
Easy to transport, only take a few minutes to set up.
3 Feather Flag Sizes to choose from.

Free Shipping applies to Hawaii and Alaska!
We don't charge additional freight fees to ship custom feather banners to Hawaii or Alaska. Big Tex Banners extends FREE Shipping to residents in these states.
Pay Later Program
Big Tex Banners offers a Design Now – Pay Later Option

Pick Your Product and Submit A Design or Design Request.
Free Digital Proof via email of the design based on your requirements.
Request Design Changes or Approve.
If you asked for changes, design rep will make changes and send back for review.
If you approve the design, choose payment method.
Your order goes into production.
Color matching available with PMS Color Matching
Giving you piece of mind before your order goes into production.
Get your design set and fine-tuned before you have to pay!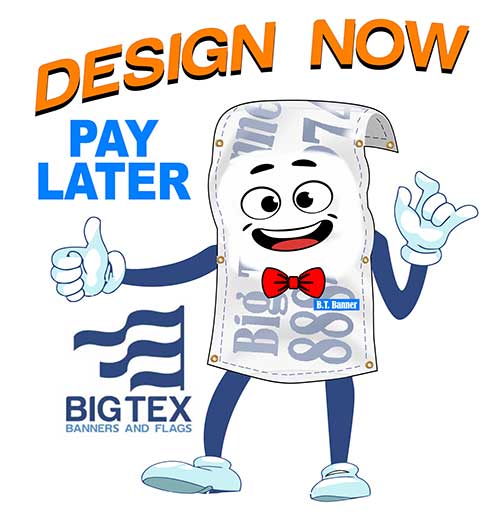 ---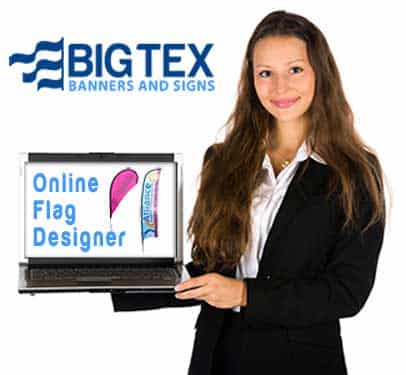 Feather Flag Designer
Create Your Custom Feather Banner
Upload Your Artwork, product photos or Logo.
Choose your own colors and fonts
Create an account and save your designs.
FREE Digital Proofs of Your Design
We provide FREE proofs for you to look over before your order goes into production.
Our online designer allows you to experiment with colors, upload artwork and photos. You will be able to create a feather flag design that makes your business stand out.
Too Busy To Design your Flag? Let Us To Design it for you FREE Of Charge. Click below to use our easy submission form and give us some basic information and we will put a proof together for you. You can also call us at 888-849-2749
Download Feather Flag Templates
Download Adobe Illustrator Flag Templates that you can use on your computer. Please let us know if you have any questions.
Feather Flag Frequently Asked Questions.
Should I get single or double sided feather flags?
The answer to this question depends on how you plan to display the flags. Single sided flags work well if they are on display at a distance. In addition, it helps if the message is simple like "SALE", "OPEN" or Branding. The single sided option works well along roadways and driveways. Especially, when drawing attention is the primary goal. If prospects are up close or will the flags include detailed information. A double-sided printing option may be your best option.
How long will it take to get my custom feather banners?
The turnaround time is usually one business day. Your order will ship the next business day from our production facility after you approve your design. Once your order ships, it will take 2-5 business days to reach you depending on your location. If you need expedited shipping services like 2 day or overnight please contact us at 888-849-2749 for details.
I need help designing my feather flag, is there a charge for you to help me with design?
Big Tex Banners & Flags never charges for design services. If you need help call us at 888-849-2749. We can use your print ready logos, photos, and colors to create a design that will showcase your product or service. We have been designing custom flags for over 10 years and can put this experience to work for you. Please note that we do need print ready artwork, please do not use images found on the web. In most cases web images are low resolution. For best results we need artwork that is at least 150 DPI. Feel free to contact us with any questions you may have.
I created a design in the online designer but it does not look quite right, can you fix it for me?
Yes, when you submit your custom feather flag design it does not have to be perfect, just get your basic layout with the images, colors and wording you would like to see and we can clean it up and provide a proof for you to preview. When you submit your design indicate in the comments you would like for us to fine tune it.
Do you charge extra if I want to see a proof before it prints?
No, we will send you a proof free of charge and we will not print your order until you have approved the proof.
How exactly does the proofing process work?
When you receive your proof you will look it over to see if everything is to your liking. If for any reason you would like to see a change, simply reply to the email with your changes, or call us at 888-849-2749 and tell us what changes you would like to see. We will make the changes and send you a new proof. You can keep asking for changes until the design is exactly how you want. Remember your order will not print until you approve the proof.
Are these outdoor feather banners?
Yes, our custom feather flags are constructed of durable 110g knitted polyester. Making our blade flags suitable for both indoor and outdoor use.
Should I bring my flag in when the weather is bad?
Yes, as with any custom printed flag excessive wind will shorten the life of custom feather flags. If you know inclement weather is coming you should bring it in to extend the life of the display.
How long will my Custom flags last?
The short answer is 9-24 months when using them daily, depending on the location, There are several factors that determine how long it will last. Some of these factors include weather, pollution, and maintenance. Below are some of the things you can do to get the most use possible
1) When installing we recommended that two people are used to setup and install the pole kit in order to prevent any damage to the flag or hardware.
2) Check and make sure all bearings are properly lubricated the first time you install your kit, be sure to maintain and keep these bearings well lubricated thereafter to keep rust from accumulating in or around the hardware. This can be easily done with Lubricants such as WD-40.
3) It is recommended that you bring your feather flag and hardware inside at night and when rain or strong winds are expected. A Feather Flag is not meant to withstand extreme weather conditions and should not be left exposed to extreme conditions for extended periods of time.
4) Installation should be in a location where it can move freely without coming into contact with objects such as trees, fences, walls, buildings etc. Allowing continual contact with objects can cause damage to your custom feather flags.
Can I wash my Custom Feather banners?
Yes, it is perfectly safe to put your custom feather flags in your washing machine on a gentle cycle. Your Flags should be air-dried and not put in the dryer.
What is a Feather Flag?
Feather Flags are a type of vertical advertising flag that can range in size from 18" to as tall as 20 feet and can be used for both indoor and outdoor advertising. Feather Flags can be customized, or purchased as pre-printed stock feather signs. These flutter flags consist of polyester flag material, but in some cases, nylon. Custom feather flags can be single or double sided, while stock feather flags are most often single sided.
"What is a Feather Banner" and "What is a Feather Sign" answered
Feather Flags go by several different names. These can include Feather Banners, Feather Signs, Flying Banners, or even Beach Flags. The names naturally come from their tall, slender feather flag shape. While they all have the same shape at the top of the flag, feather flags can feature numerous shapes, the teardrop banner is a good example of this. Feather Flags can feature different shapes at the bottom. The most common of these shapes include concave, convex, angled, and straight. The most commonly used of these options is the angled Feather Flag.
A detailed guide for purchasing and using Feather Flags
"What is a feather flag?" is just one of the many questions that come up about one of the most popular custom flags used today. This guide will set out to not only answer this question but give you information on cost, hardware options, as well as tips for ordering and designing a flag banner.
Growing Popularity as a Cost-Effective Advertising Option
Custom Feather Banners as a whole have become almost as popular as vinyl banners when it comes to inexpensive outdoor advertising. There are several different flag styles and sizes that come under the definition of an Advertising flag, they go by names like Swooper Flag, Teardrop Flag, and Sail Flag are just a few of the names used.
But of all the styles available, vertical custom flags have quickly grown as the most popular type of advertising flag. This article discusses the reasons for the popularity of feather banners and explore the options available when buying and using flutter flags.
History of Feather Flags
In the last 15 years or so, advertising flags have quickly become one of the most popular ways for a business or organization to draw attention. This increase in popularity is due to an evolution from the traditional flag sizes and shapes, to the tall, slender shaped advertising flags we see today. The inspiration for today's feather flags can be traced back to Umbul-Umbul flags. These colorful, uniquely shaped flags have long been part of festivals and religious events in Bali, Java, and Indonesia. In the early '80s, these flags inspired American kite & flag artist George Peters to create a variety of flag designs that he used at various exhibits. It was at these exhibits that the term "Feather Banners" originated after a reviewer at Phoenix Contemporary Arts Center in 1982 described the shape as "feather-like".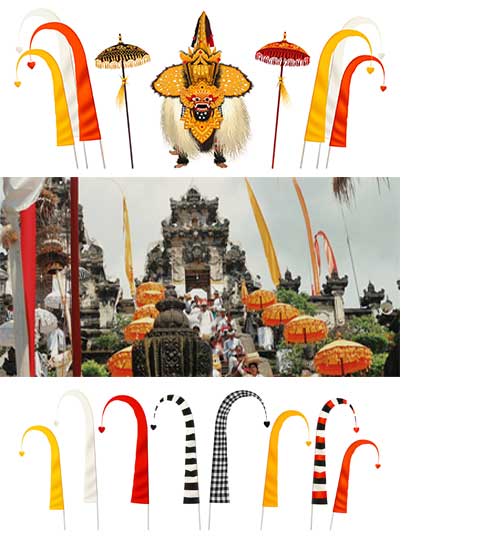 Evolution of Feather Flag Shape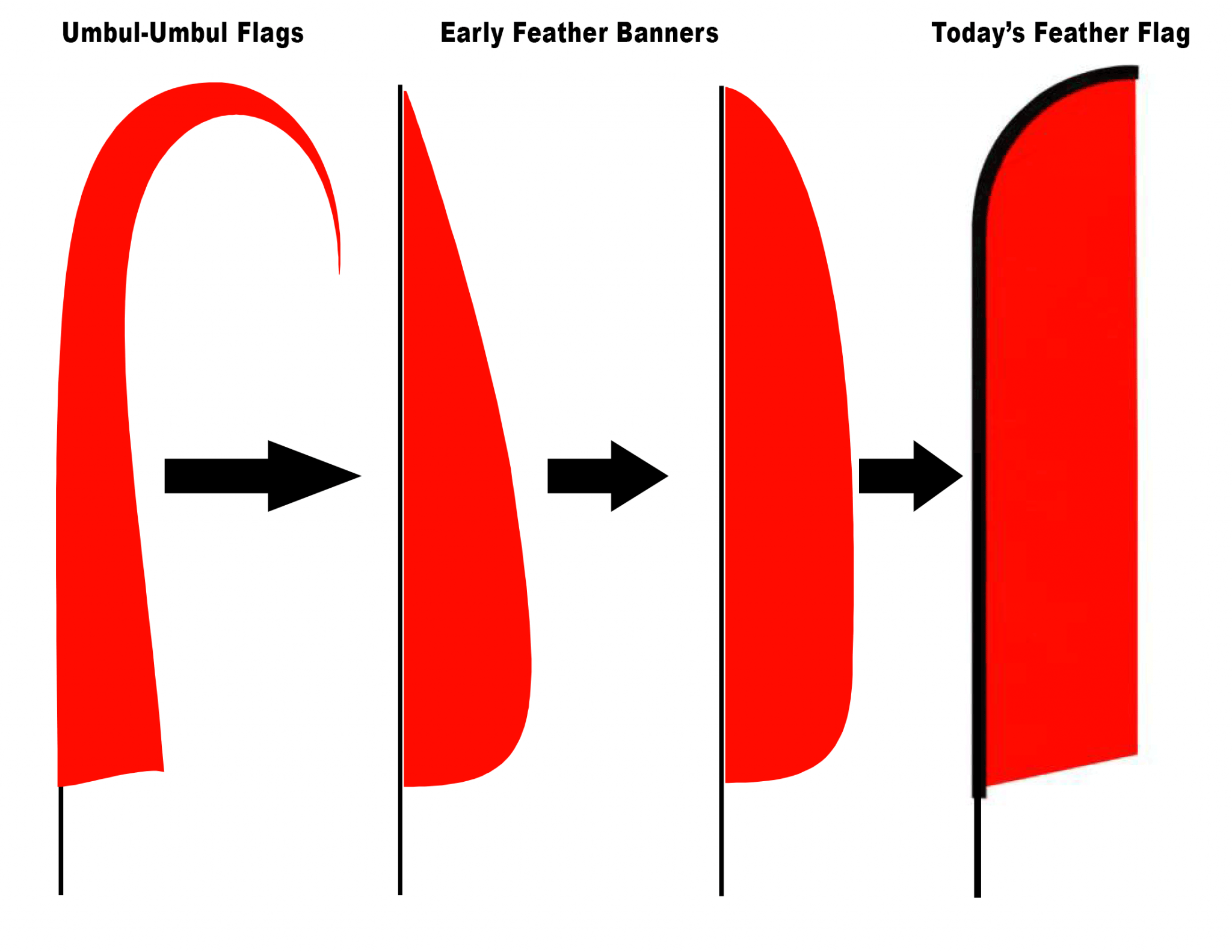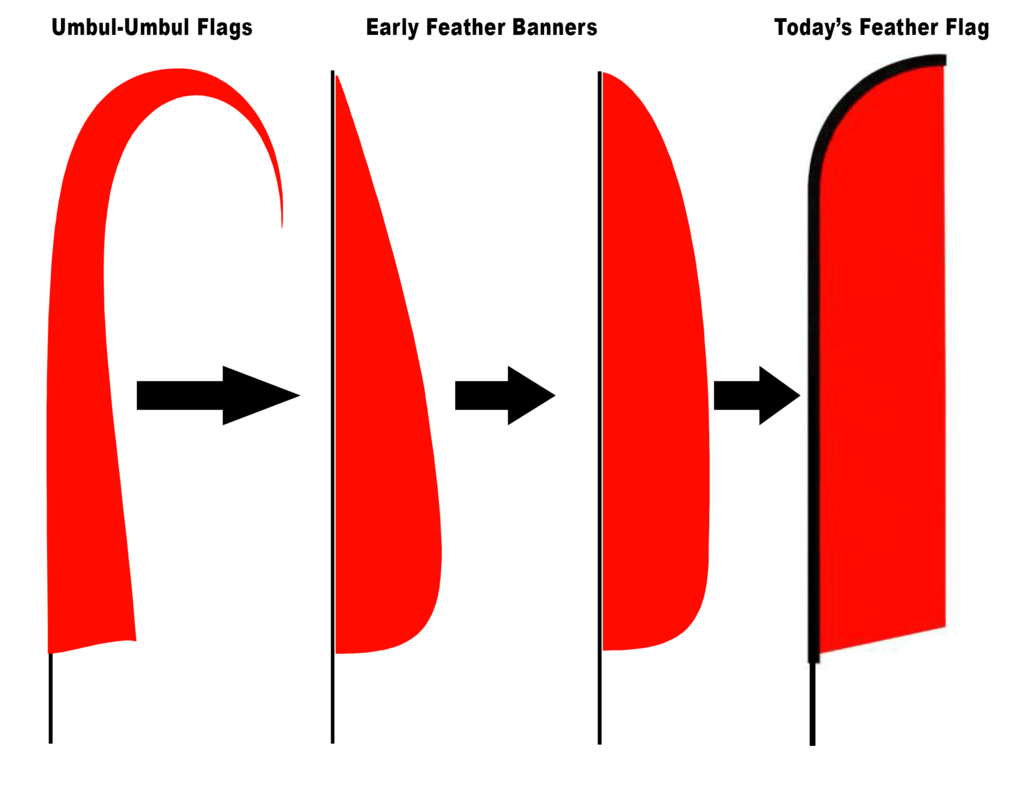 These early Feather Banners lacked the curved top that we are familiar with today as they were mounted on a straight pole with the edge of the flag being curved. Feather Flags would evolve again when a kite designer from the UK named Martin Lester would introduce the curved top design using a fiberglass fishing pole.
These early feather flag banners were mainly used for display at festivals in the beginning. The inevitable crossover to advertising is believed to have taken place at a kite festival in Bristol UK in 1993, and a new breed of flag banner was born. Numerous variations would follow and give way to the basic banner flag shapes we have today.
Variety of Wind Flag Types
There are many different types of flag banners, including swooper flags and teardrop flags to name a couple of the types available. Swooper Flags closely resemble feather flags where a Teardrop Feather Flag will have a unique round shape compared to the tall slender shape of the swooper flag.
Digitally Printed Feather Flag Banners
While the evolution of shape and size was crucial to the birth of today's Feather Flag, the widespread use of blade flags would need some help before attaining the worldwide popularity it has today. The first catalyst for this popularity would be the introduction of new cost-effective printing technologies introduced with the new millennium. Large scale dye-sublimation printing made it possible to print these flags on a large scale with pricing that was affordable by small businesses and organizations.
E commerce and Wind Flags
The second would be the expansion and growth of the internet. E-commerce would provide the perfect channel to fuel the explosion that feather banners experienced worldwide in the early 2000s. E-commerce spread awareness of feather flags and made it convenient to purchase and design feather banners online. Today a flag banner can provide affordable advertising for businesses and organizations worldwide. There is now a wide range of styles and hardware options available from online dealers for every budget.
Custom feather Flags versus Pre-Printed Feather Signs

Feather Flags offer two design options to choose from, you can have a banner flag customized with your message, or you can purchase Pre-printed stock flags with designs that represent a wide variety of business categories. These categories include Auto, Food Service, Real Estate, and then general feather flags that advertise Sales, Specials, or just solid colors to draw attention.
Stock Flag Pricing vs Custom
When it comes to pricing, the pre-printed feather signs are usually less expensive than the custom feather banner because of bulk printing. While the customized option may cost a little more, they allow you to use your branding and message. A popular method is to combine the use of customized flags, and the pre-printed banner signs to draw attention. Using both styles can maximize your exposure and stretch your advertising dollar.
Are Custom Feather Flags Double Sided?
While almost all pre-printed flags come single sided, custom feather flags have the option of having a double-sided display. The double sided option allows your message to be displayed on both sides, whereas a single sided feather banner shows one side as a mirror image. Even with the mirror image, single sided displays are useful for drawing attention from a distance with a simple message.
Double Sided Prints
When using for close up exposure, double sided feather flags work well with the design visible on both sides. Double sided flags usually consist of 2 plies that are sewn together with a blocker layer in the middle. The two prints allow you to have a message on each side, with the blocker layer between to prevent light from passing through and visually distorting the message. We can even print a unique design on each side of our double sided flag banners.
We have a more detailed explanation, and a quiz to help you choose single or double sided flag banners here.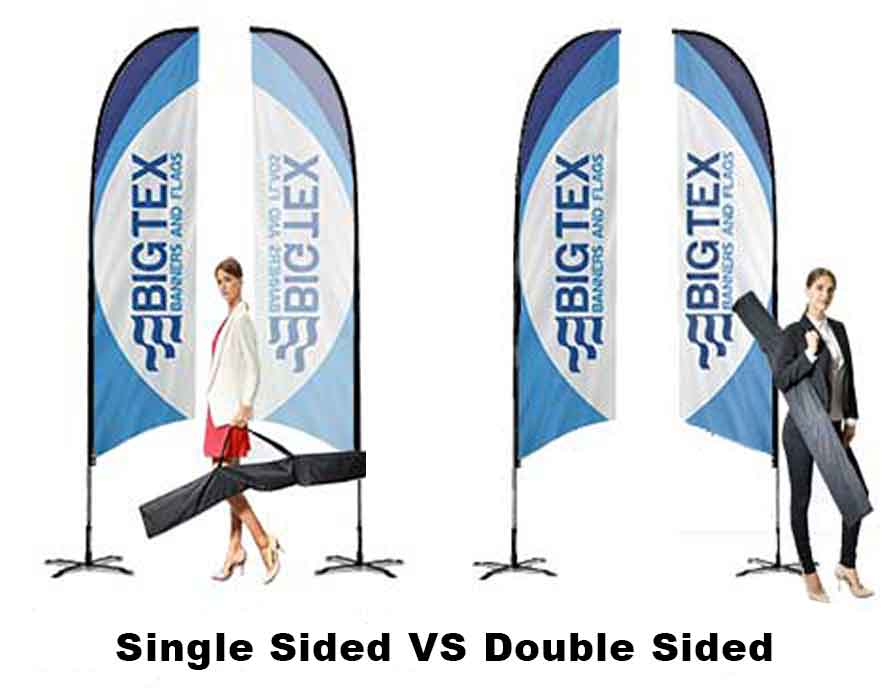 Another popular feature of Custom Feather Flags is the variety of sizes available. These vertical can be a towering 15ft high, or as small as tabletop feather flags that stand 15" tall. This range of sizing allows the use of Feather Flags outdoors and indoors, where space may be limited. While the pre-printed feather flags usually only come in 14' -15' range, Custom Feather Banners are available in three basic size ranges. Display Height is for assembled pole set.
These vertical flags come in multiple sizes
Another popular feature of Custom Feather Flags is the variety of sizes available. These vertical can be a towering 15ft high, or as small as tabletop feather flags that stand 15" tall. This range of sizing allows the use of Feather Flags outdoors and indoors, where space may be limited. While the pre-printed feather flags usually only come in 14' -15' range, Custom Feather Banners are available in three basic size ranges. Display Height is for assembled pole set.
Large Flag Kit – Approximately have a 14 – 15 ft. display height.
Medium Flag Kit – Approximately have a 12 – 13 ft display height.
Small Flag Kit – Approximately have a 9 – 10 ft display height.
Less common options are the X-Large Feather Banner at 20', and the mini tabletop and backpack feather flags under 24".
Pole Kits for Feather Flags
Usually a Feather flag pole kit will include a pole and ground spike, but another option is the cross base for indoor display. The flag pole sets usually come in 3-4 pieces that fit conveniently together and consist of lightweight fiberglass or aluminum flag pole, or a combination thereof.
Ground Spike for Outdoor Installation
The ground stake is the standard mount included in most standard packages. The ground spike is driven into the ground and provides a stable base that holds the flag pole. When it comes to indoor use, or where a stake can't be driven into the ground, several options exist for mounting flag poles.
Feather Flag Cross Stand
The most common alternative to the ground stake is the cross stand, the cross stand allows your banner flag to set up anywhere there is a flat, stable surface. A water bag or sandbag counter-weight stabilizes the x-mount to keep the flag from tipping over. Other mounts available include wall mounts, tire mounts, and hardware that allows mounting your feather flag to the legs on a custom tent.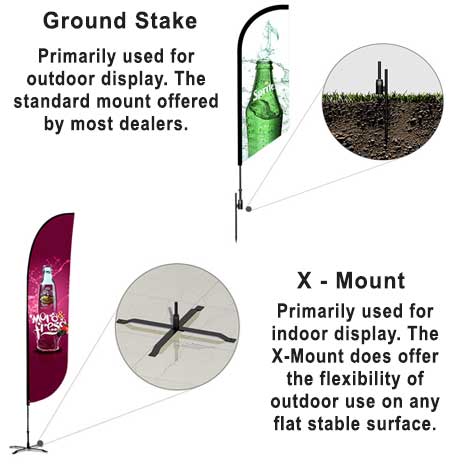 Easy to set up and transport
Another popular feature of the feather flags is how easily they can be assembled and break down in just a few minutes. While it is suggested that two people assemble the taller vertical pole kits, a single individual could assemble a flag kit in 5-10 minutes if needed. Some dealers will offer a handy carrying bag for transporting your pole kit.
Custom Flag Banners and Convenience
Custom Feather Flags are very user-friendly when you have limited space. Being compact and easy to assemble in just a few minutes means custom feather flags are a fantastic way to advertise at trade shows, conventions, or anywhere you need to draw attention to your message or brand.
Low-cost advertising option
Another common question is the all-important "How much does a Feather Flag Cost?". The answer to this question can depend on several factors. First is whether you are considering custom flags or the pre-printed feather flag banners. Pre-printed flag banner signs can range anywhere from $50.00 to $85.00 a kit.
FREE Shipping
Some dealers will include shipping in the price, others will offer a low price upfront, but charge inflated shipping charges on the back end. When it comes to custom flags, pricing is based on whether you want single or double sided printing, and the flag size. Below are some of the price ranges for a custom feather flags.

Large Single Sided Feather Flag Banner – $120.00 – $250.00 Price Range
Large Double Sided Feather Flag Banner – $120.00 – $250.00 Price Range
Medium Single Sided Feather Flag Banner – $120.00 – $250.00 Price Range
Medium Double Sided Feather Flag Banner – $120.00 – $250.00 Price Range
Small Single Sided Feather Flag Banner – $120.00 – $250.00 Price Range
Small Double Sided Feather Flag Banner – $120.00 – $250.00 Price Range
In most cases, these prices will increase if you choose the Cross base option. If you need multiple sets, some dealers offer wholesale quantity discounts on custom feather flags. As with the pre-printed advertising feather flags, watch out for low upfront pricing that has inflated shipping charges on the back end.
Turnaround time for a Custom Flag
When it comes to finding out how long it takes to get a custom feather flag, there are two things you need to consider. First is production time, second is shipping method. In most cases the production time starts once the design proof has been approved, and can run anywhere from next day to two weeks for some dealers. Big Tex Banners ships your custom feather flags within 48 hours.
Expedited Production
Some dealers will offer to expedite production for a custom flag for a fee. Still, if you shop around, you will be able to find expedited production without having to pay any extra charges. Shipping methods can be pretty standard with transit times in the 3-5-day range.
Do I need a permit to use a Feather Flag?
If you are in an incorporated area like a small town or larger city, you should check to see if regulations require you to get a permit to display custom feather flags. Some communities require permitting, or may even forbid the use of advertising flags.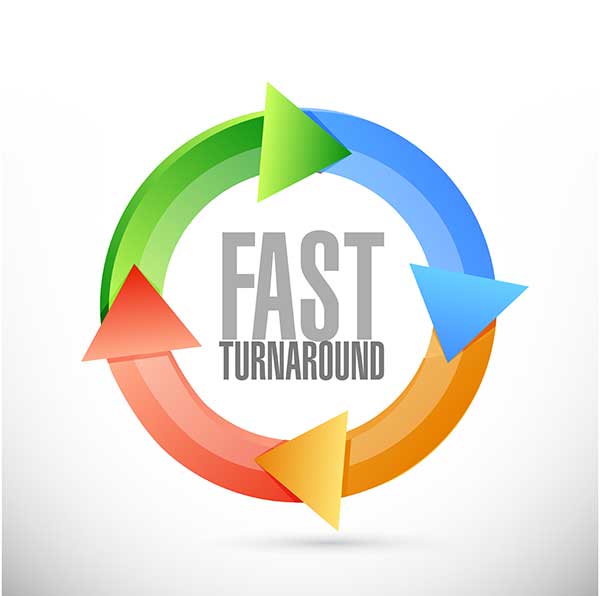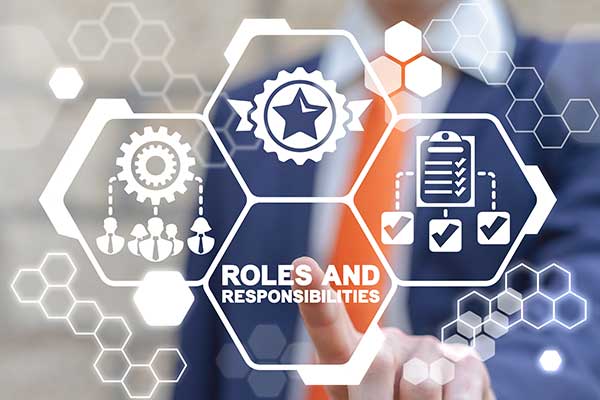 Common Courtesy
If you are not obliged or limited by local regulation, you should still display your blade flags with safety and common courtesy in mind. Do not overuse or become a nuisance to your neighbors by blocking the view of their signage. Be sure to replace or remove old tattered and faded feather flags that no longer benefit your business.
Social Responsibility
This responsibility applies to all types of advertising flags. Using custom Feather flags responsibly can help prevent future regulation or banning of vertical flutter flags in your community.
What are Feather Flags made of?
The two most common flag materials used for fabric flags is Polyester and Nylon. Of the two, Polyester is the most common flag material used for advertising flags as it offers several advantages compared to Nylon.
Polyester vs. Nylon
Polyester flag material is more suited for outdoor use and direct sunlight due to better durability than Nylon.
A Polyester flag is better at wicking water in wet weather, and this means it dries faster than Nylon and reducing the stress on outdoor flags when wet.
Polyester fabric retains color better than Nylon when used outdoors.
Polyester material is abrasion resistant, and more U.V. resistant in direct sunlight than Nylon.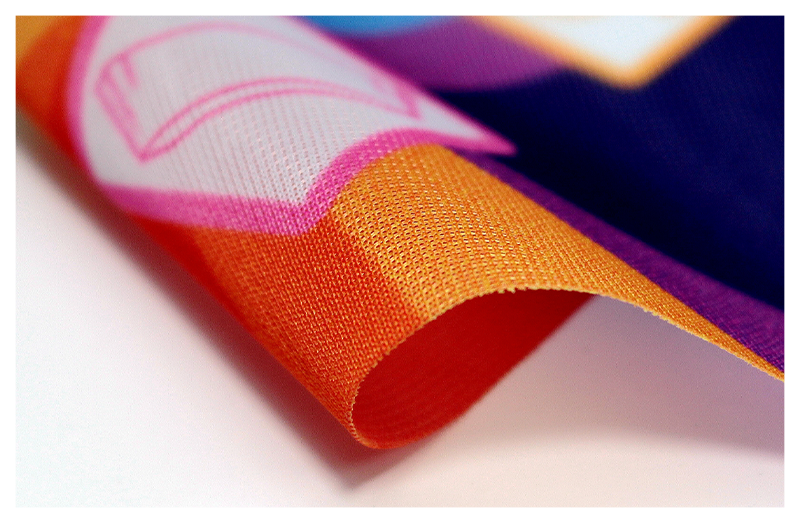 Polyester Material
The polyester material used for advertising has varying weights and densities depending on the flag manufacturer. Most dealers will offer a 110-gram Knit Polyester feather flags. When it comes to printing, Polyester feather flags are more receptive to the sublimation printing process used for most full-color digitally printed custom flags.
Printing on Polyester Fabric
Sublimation Printing makes polyester vertical advertising flags more cost-effective with no setup fees and no minimum order quantities. Another advantage of sublimation printing is that the ink is fused with the polyester fabric, which increases the durability of the print.
Overall, a polyester flag offers the durability and affordability to make custom feather flags a useful marketing tool for large and small businesses.
How long do Feather flags last?
Wind and Feather Flag Banners
Wind is the number one contributor to shortening the life of your feather flag kit. Average wind speeds are usually not a problem, but windy and wet days can be hard on custom feather flags. Some dealers will say their flags are rated to withstand wind speeds of over 50 mph, but wind speeds of this nature can be destructive to your feather flag kit, not to mention dangerous. In reality, if winds are to exceed 35 mph, you should take down your custom feather banner.
Direct Sunlight and Flag Banners
Suncan also affect the life of your Feather Flag. While polyester and sublimation printing will help custom feather flags resist direct sunlight. But, as with any material, direct sunlight will eventually fade and weaken your custom flags over time. There is nothing you can do about this, but understand if your flag is in full sunlight daily, your flag will probably degrade a little faster.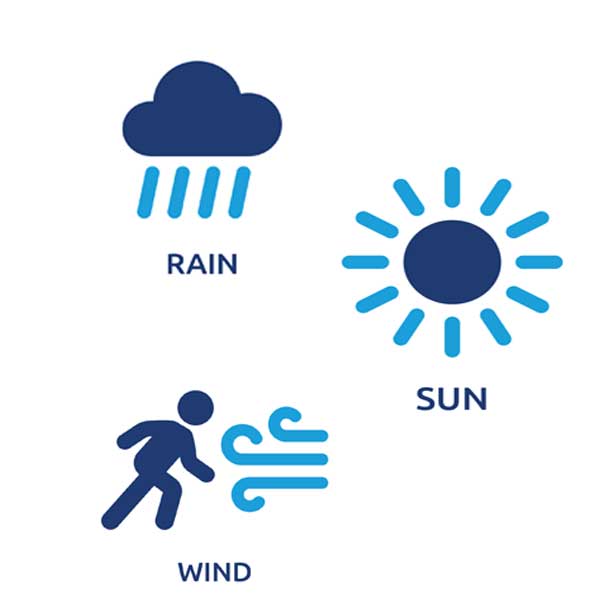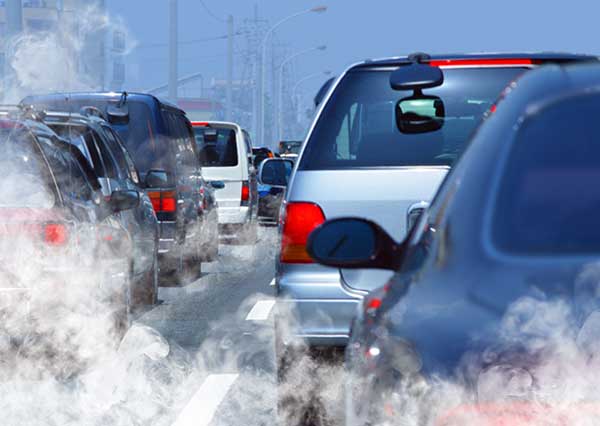 Effects of Pollution
Pollution can adversely affect a flag banner. So, if you are displaying your flutter flags near a busy roadway pollution may play a part in how long your custom flags last.
Installation
Can also be a factor. Poor installation can affect both the advertising flag and the hardware. While one person can install a pole kit, it is recommended that two people assemble the larger pole kits. When installing your ground spike, be sure that it is driven into the ground far enough to keep the feather banner upright securely. Be sure the assembled flag kit has full clearance around the flag so it does not rub against objects. If unable to use a ground spike, a cross base may be an option. A cross base will allow installation when a ground spike will not work. Be sure to include a water bag when purchasing a cross base
Establish Design Purpose when Designing a Custom Feather Flag
Once you decide to purchase a custom feather flag, you need to establish the primary purpose of the flag and a design that supports that purpose. Below you will find three of the more common uses/purposes with design tips for each.
Announcements
Short and sweet messages like open, sale, free estimates, and short product announcements also fall into this category. Keep the message brief, use large easy to read fonts. Be sure to use your logo and colors, if possible, to help with branding. Pre-printed Feather Signs are an excellent example of this category, and you can browse these flag designs and customize them with your colors and logo.
Building your Brand
Use your logo and colors, but be sure to include a service or product you want to be associated with your brand. You can also display your company motto or slogan.
Product Info
This category is for indoor flags that give the customer detailed information about your product or service. People will able to view these up close, so detailed information about your product or service will be in the design.
As you can see, it is essential to tailor the design of your custom feather banner to the purpose of your feather banner.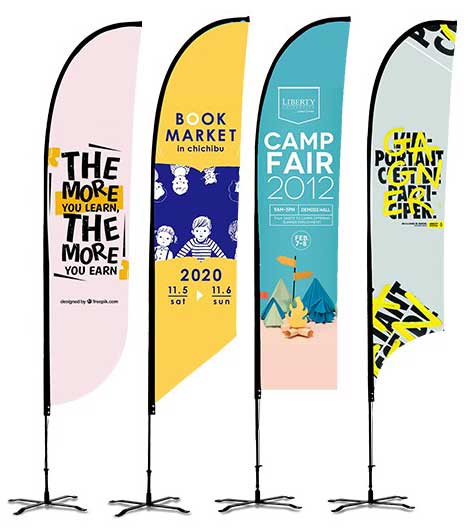 Feather Flag Design Options
Now it is time to get your design idea ready for print. As you look for an online flag maker, you will find that there are multiple options to have your feather flag design created.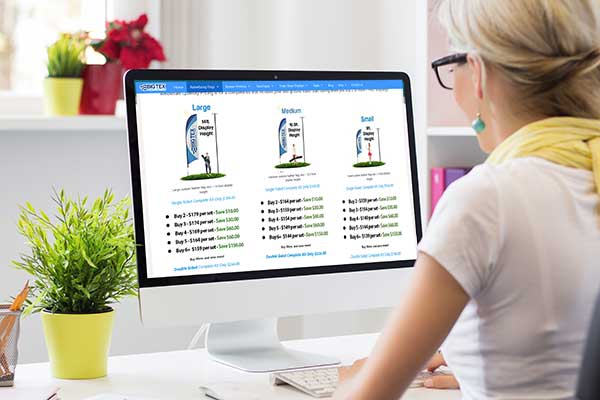 Online Design Tool
Big Tex Banners offers an online design tool if you want to design your own feather flag. Bring your vision to life customizing fonts, colors, and artwork.
Feather Banner Design Service
Most online flag makers offer a feather flag design service, some offer this service for free, but be sure to verify before ordering as some will charge for this service. To use this type of service, you contact the dealer and describe the type of design you want, and submit any artwork or logos you wish to use. The dealer will put together a proof and send it to you for approval.
Download a Feather Flag Template
Big Tex Banners offers the option to download feather flag templates and put together a layout for your banner flag on your computer.
Digital Proofing
After submitting your layout through one of these methods, you will need to proof the design. Most dealers require you to proof your design during checkout, while some will offer to send you a production proof for approval. It varies by the dealer on the price for a PDF proof; in some cases, there is no charge. Either way, carefully check your design before you submit it.
Tips for Designing and Ordering your Feather Flag
When using or submitting artwork for your design, use quality images with a minimum of 150 dpi, avoid using images found on the web as they are usually 72 dpi and will not print well.
Use easy to read fonts for your message. Keep your audience in mind when designing your flag. For example, if your planning on using your banner flag on a roadside for passing traffic, you will want a short easy to read message.
Fully understand the difference between single and double sided feather flags and which option will work best for you. Knowing the difference could save you money as a double sided feather flag is not always necessary.
Be sure to check if any local ordinances regulate the use of custom feather flags, before purchasing.
Use your branding whenever possible. Inserting your logo, tagline, or product and service offered can increase brand awareness for your business.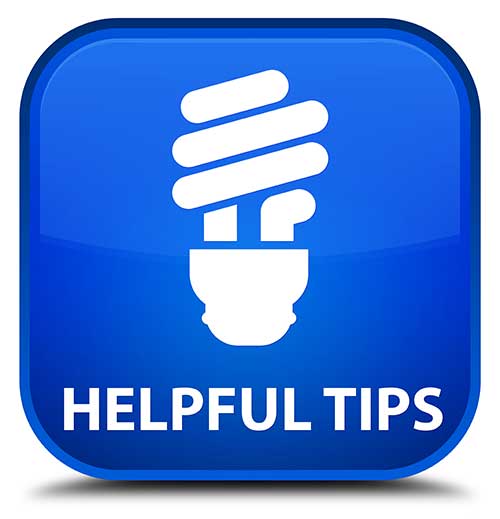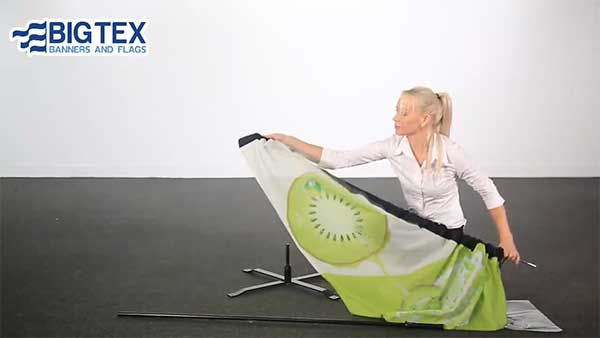 Tips for Installing Feather Flags
Be sure to install your flag correctly, drive the ground stake firmly into the ground. A stake that is not securely in the ground could cause injury or damage if the banner flag were to fall over.
Be sure to install your flag with enough clearance all around the advertising flag, allowing for rotation. The life of the flag will be diminished if it rubs against objects.
Be aware of overhead power or utility lines when carrying or installing a feather flag kit.
Try not to block traffic signage or warning signs.
Try not to "overuse" custom flags; more is not always better. Use banner flags in moderation, so you do not draw the wrong type of attention. There is a fine line between drawing attention to your business and becoming an eyesore that may create ill-will in your local community.
Banner Flags should be brought in during adverse weather conditions. High winds and rain can shorten the life of your feather banner.
What is a Feather Flag Summary
Feather Flags have evolved from a ceremonial flag used at festivals, to an incredibly useful advertising tool for both large and small businesses around the world. The two main options available are
Pre-printed feather signs offering a wide range of categories.
Custom Feather flags come in multiple sizes, and the option to choose between single or double sided feather banners. Double sided feather flags allow for a unique image to be printed on each side of the custom flag. Double sided flags feature 2 digitally printed sides that are sewn together with a blocker.
Big Tex Banners offer a flag kit with a bungee cord loop option to secure the flag to the pole.
Big Tex Banners allows you to purchase a replacement pole set or flag if you are not needing a full pole kit. You can even purchase individual pieces like a ground stake if needed.
Feather flags work for both indoor and outdoors while offering easy setup and transport. Pricing makes them affordable for all business sizes.
Pre-printed options range from $50.00 to $85.00 a kit.
Custom feather flags range from $90 – $300 depending on size, number of sides, and hardware.
Turnaround times vary, in some cases, while some dealers may take a couple of weeks. Big Tex Banners offers a next day shipping option.
When it comes to "how long does a Feather Flag last?" the answer depends on the weather, installation, and location of your display. Advertising flags are usually made of either Polyester or Nylon and have excellent outdoor durability.
Designing and purchasing a Feather banner online can be an easy process, but you should check local regulations on the use and display before buying. When used and appropriately designed, Custom Feather flags can be a cost-friendly marketing tool for any business or organization.

You May Also Like…