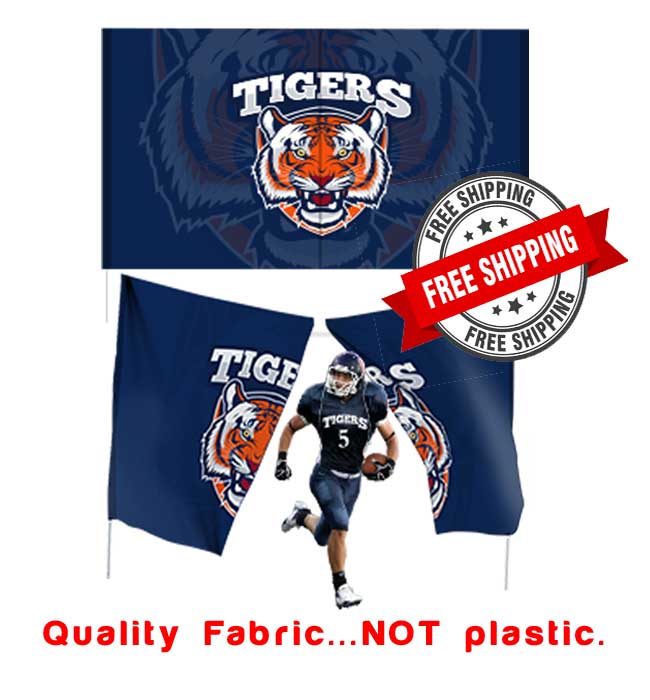 ---
Breakaway Banner Design Service
---
Your custom artwork or logo on a custom breakaway banner.
Premium 250g Soft Knitted Polyester
Machine washable
Free Digital Proof – You will receive a proof of your design before it goes into production. You can approve or request changes.
---
Breakaway Banner Pricing
7ft. x12ft. – $219/ 6ft. x12ft. – $189/ 7ft. x8ft. – $179/ 5ft. x8ft. – $135
After you add to cart below you have the option to pay now or pay later. You don't have to pay immediately to get a proof.
We also Accept Purchase Orders from Schools and other Sports Organizations
---
If you have a deadline for receipt of your Breakaway Banner please contact us before ordering to confirm we can make your deadline.
---
FAQ and Breakaway Banner Design Service Help
Will I see a proof of my Run Through Banner design?
Yes, we will send you a proof with a design put together with the information you sent.
After I receive the proof can I ask for changes?
You can continue to request changes until we get your design where you want it.
If for any reason a design I like is not achieved, can I get a refund?
Yes, if we are unable to put together a design you like, we will give you a full refund.
Are there any set up fees?
We do not charge any set up or design fees.
How much is shipping?
All shipping cost are included in the price per mask.
I am purchasing for a tax exempt organization, how do I remove sales tax at checkout?
If you are being charged sales tax after you enter the shipping address, please contact us and we will supply a tax exempt code after you email us your tax exempt certificate or number.
My artwork is not uploading what can I do?
Your artwork may be too big or unsupported. For security reasons, some file types are not allowed to be uploaded to our site. If your artwork does not upload, please contact us. We will provide alternatives for you to send us your artwork.